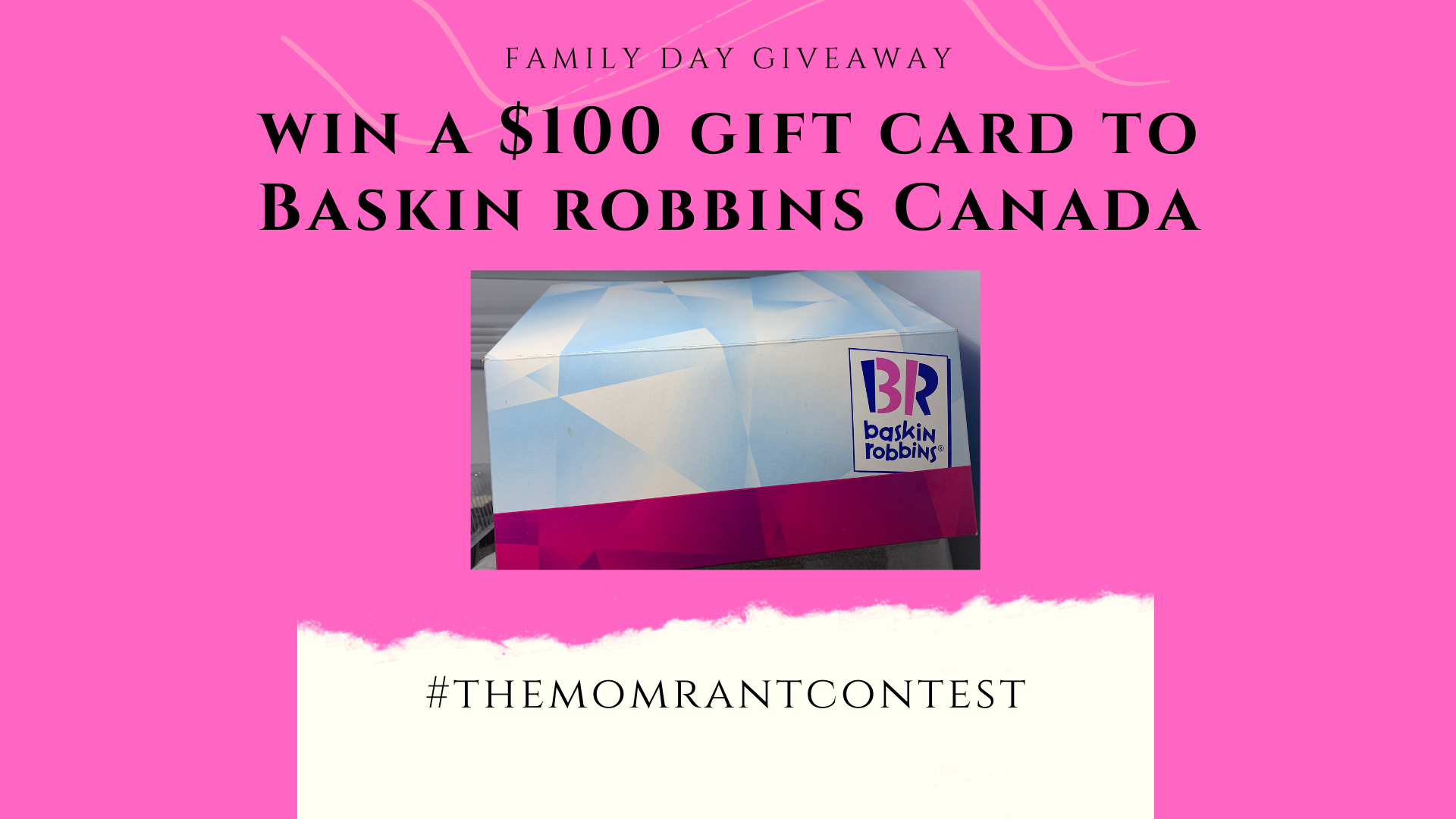 🍦 BASKIN ROBBINS –  G I V E A W A Y 🍦 
Attention mamas: Family Day is here and what better way to celebrate today and all of your upcoming celebrations then with Baskin Robbins Canada. [gifted]
With so many yummy flavours and cakes to die for, there's something for everyone!!
One lucky mama WIN a whopping $100 gift card to Baskin Robbins Canada!!
Now that's an impressive prize! 
See the official contest post HERE!
Now I want to know: what's your favourite Baskin Robbins Canada flavour?
Good luck!!