Hi MOMS,
I recently took my girlfriend to see Cirque Éloize, Hotel and what a delightful show it was. After having seen their production last year, I knew I was in for a treat!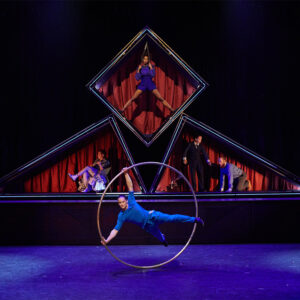 This year was no exception. The story line takes place in a hotel and the characters are outrageous and talented. Flips, jumps, hula hoops, balls, tightrope and so much more! The singing was magnificent and pulled at our heartstrings.
I was not only moved by the scenes but equally mesmerized by the connections between the characters.
I'm a big Cirque Éloize fan and I urge all of you to go see Hotel!!
A 5 star production, indeed!!
xo
SZ