Hi Moms,
This day was a long time coming for our family. We knew a vacation was absolutely needed but we didn't realize truly how much, until we returned from Nottawasaga Inn Resort.
Located in the town of Alliston, Ontario (less than an hour from Toronto) surrounded by the small town feel and expansive farmland (and lush greenery).
We entered the sprawling resort and were immediately greeted by such attentive check in staff.
We got our keys (we stayed in side by side rooms) that were located on the top floor of the building.
The kids were so excited to use their keycards and we were equally pumped to finally be able to relax and be around "actual" people. You know, staying home for over a year and seeing the same faces can get quite exhausting! 😉
The kids made a beeline for the balcony as soon as we arrived to our room and what a view it was! We got to see the expansive golf course and the plush grounds. It was a glorious sunny day on our arrival and we were so excited to experience all the fun!
Our FIRST stop was the glistening outdoor pool!! We loved it so much that we tossed daddy in there (without warning! ;)) It was HILARIOUS!! We actually ended up spending a ton of time in the pools during our trip. Splashing and swimming together, the smiles were endless!
After swimming, we headed to dinner in the Riverview Room and had a choice from their extensive menu. This was our first dining experience in over a year, so (as you can imagine) it was equally thrilling and exciting!! The kids enjoyed grilled cheese and the adults had some delish dishes including: a wonderfully fresh spring salad with a lovely vinaigrette, short ribs and the most delightful chocolate mousse dessert.
We then headed to their patio area and watched the most beautiful sunset. Kevin and I shared a sweet kiss too, it was super romantic.
So you know when you go on vacation and tire the kids out and hope they sleep in, well that was a big no for me, my princess woke me up at 5:45 am but it was all worth it for her smile. We went for an early morning walk around the grounds and the gardens was magnificent. Beautiful flowers and no wonder so many people get married at Nottawasaga Inn Resort.
We took some super fun pictures and pretended to get married again with the kids serving as our maid of honour/best men! 😉 It was super cute!!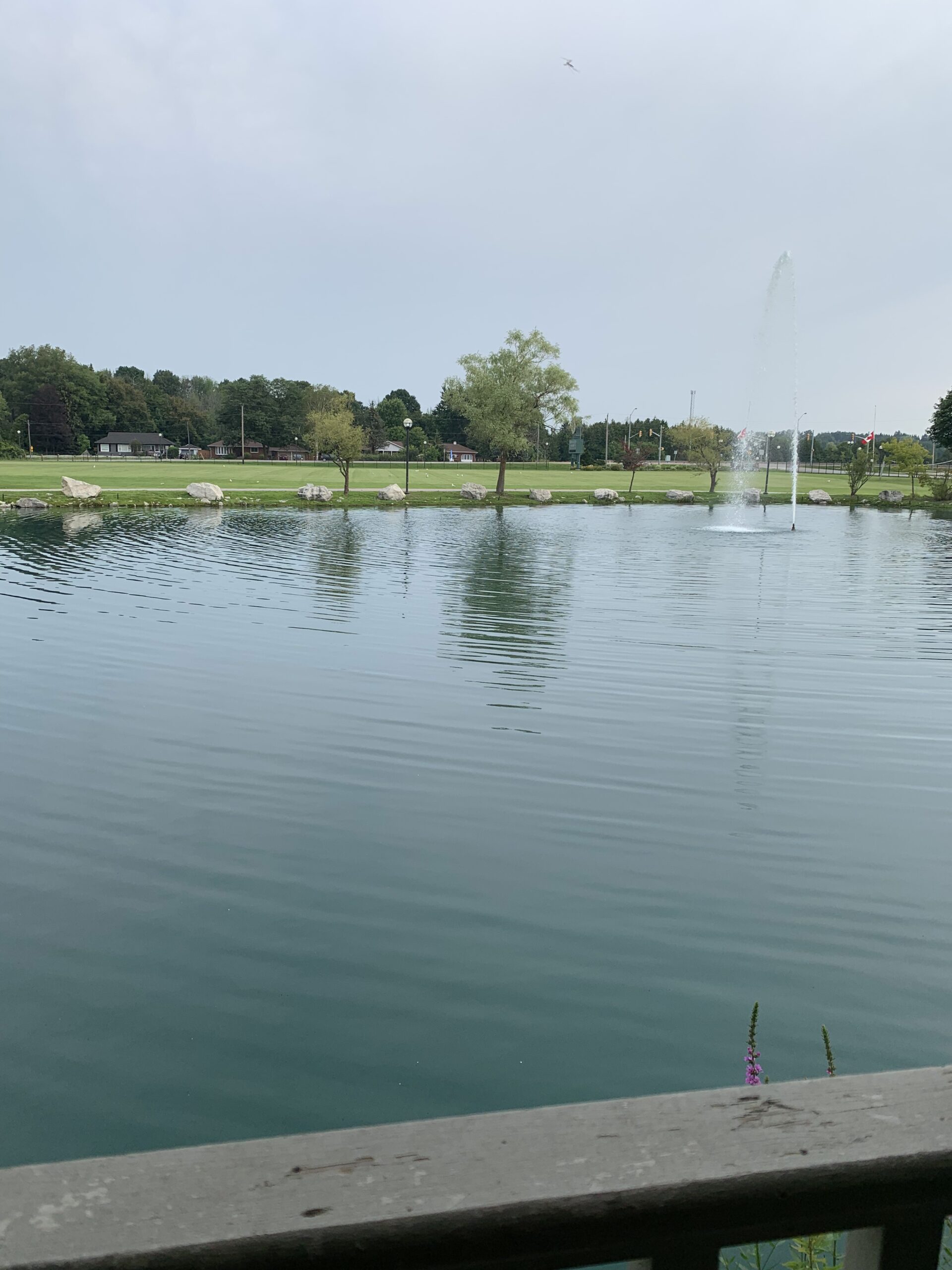 After checking out the grounds, we visited the fun centre! They have mini putt putt, a whole exercise area (including squash courts), indoor pool and so much more!! I'll tell you more about our super fun mini putt putt session later on…
We then headed to breakfast and had a combination of eggs, french toast, hashbrowns, bacon/sausage for the kids and some yummy muffins. The kids also loved the cereal options!!!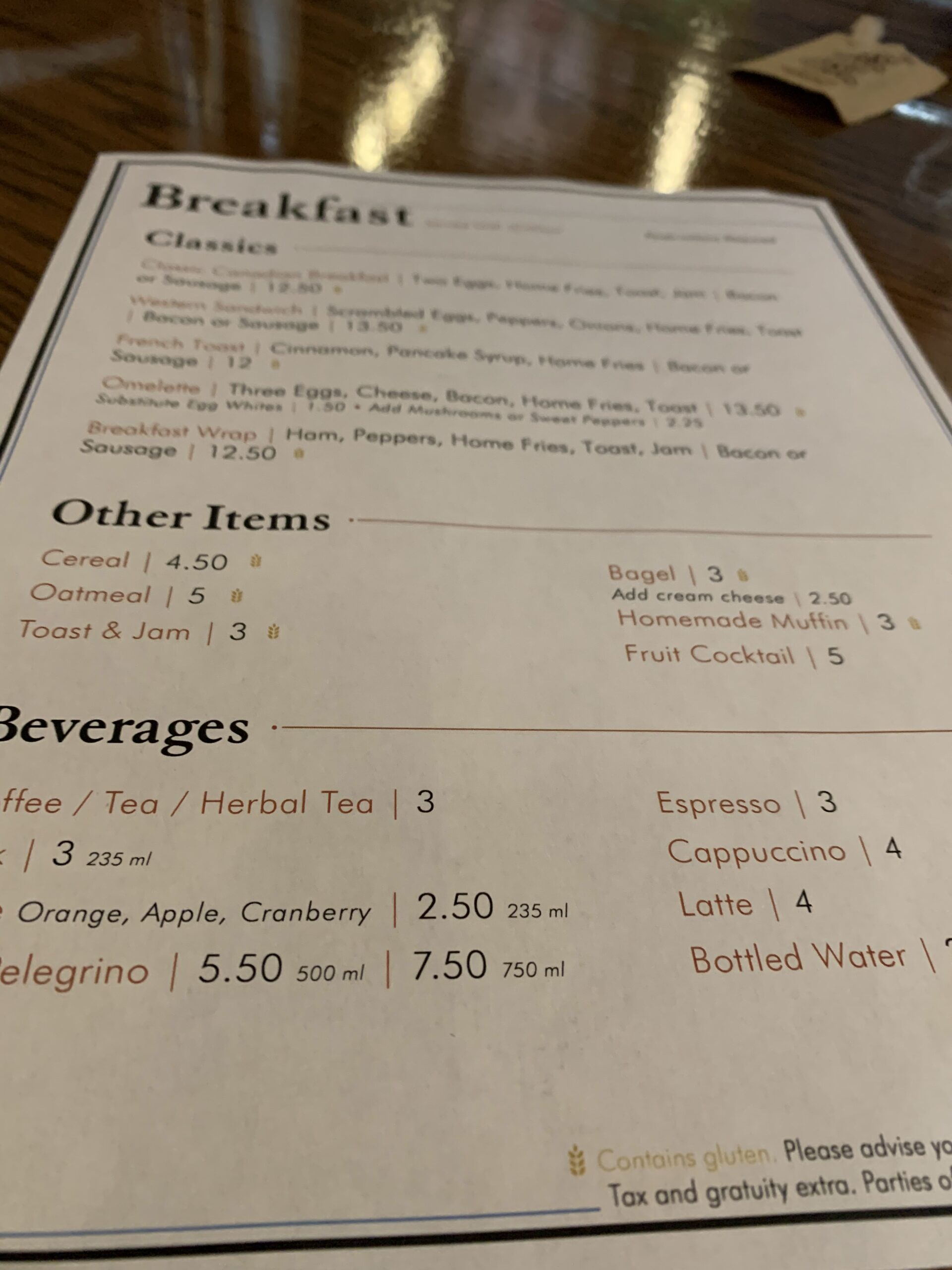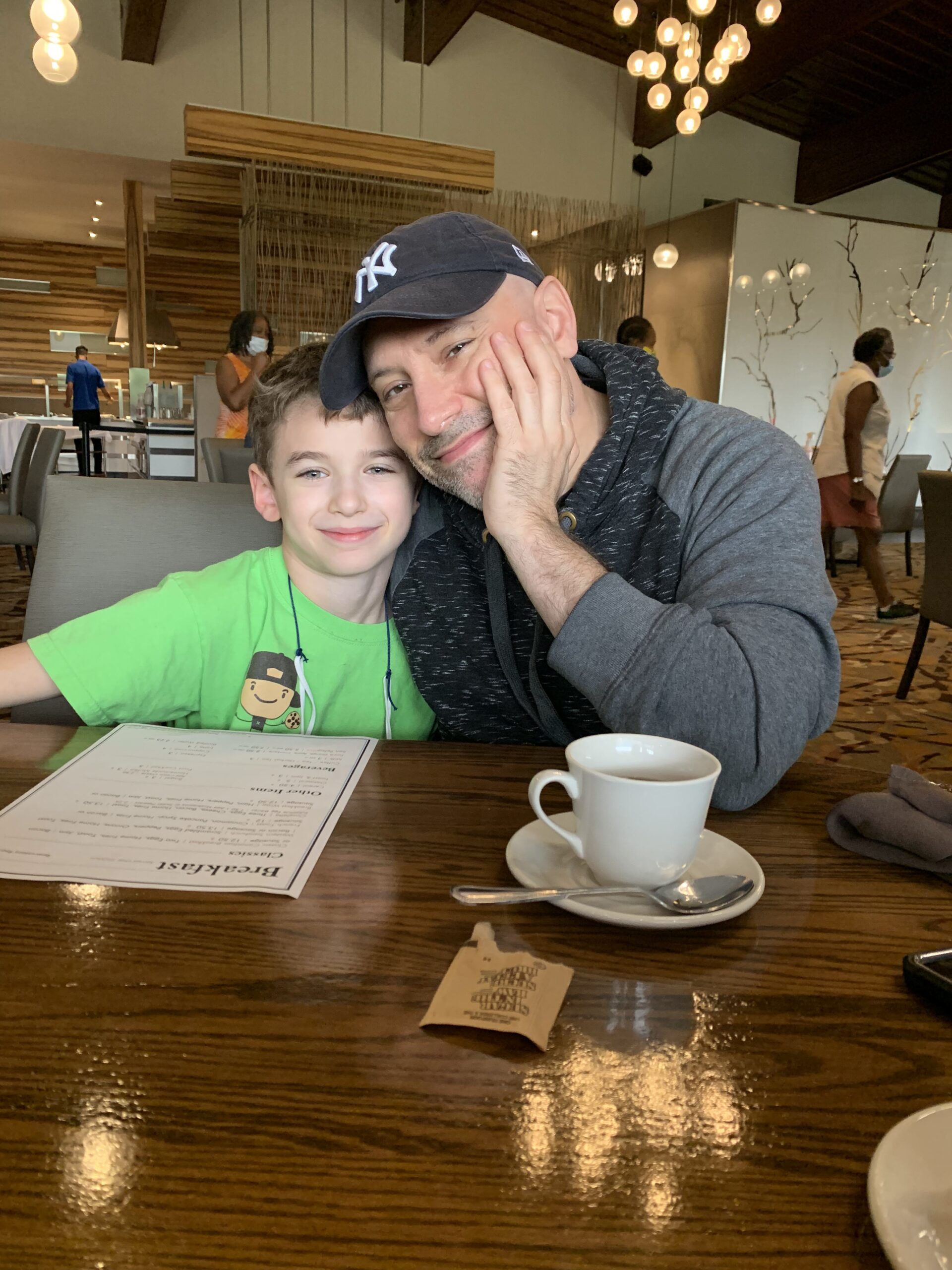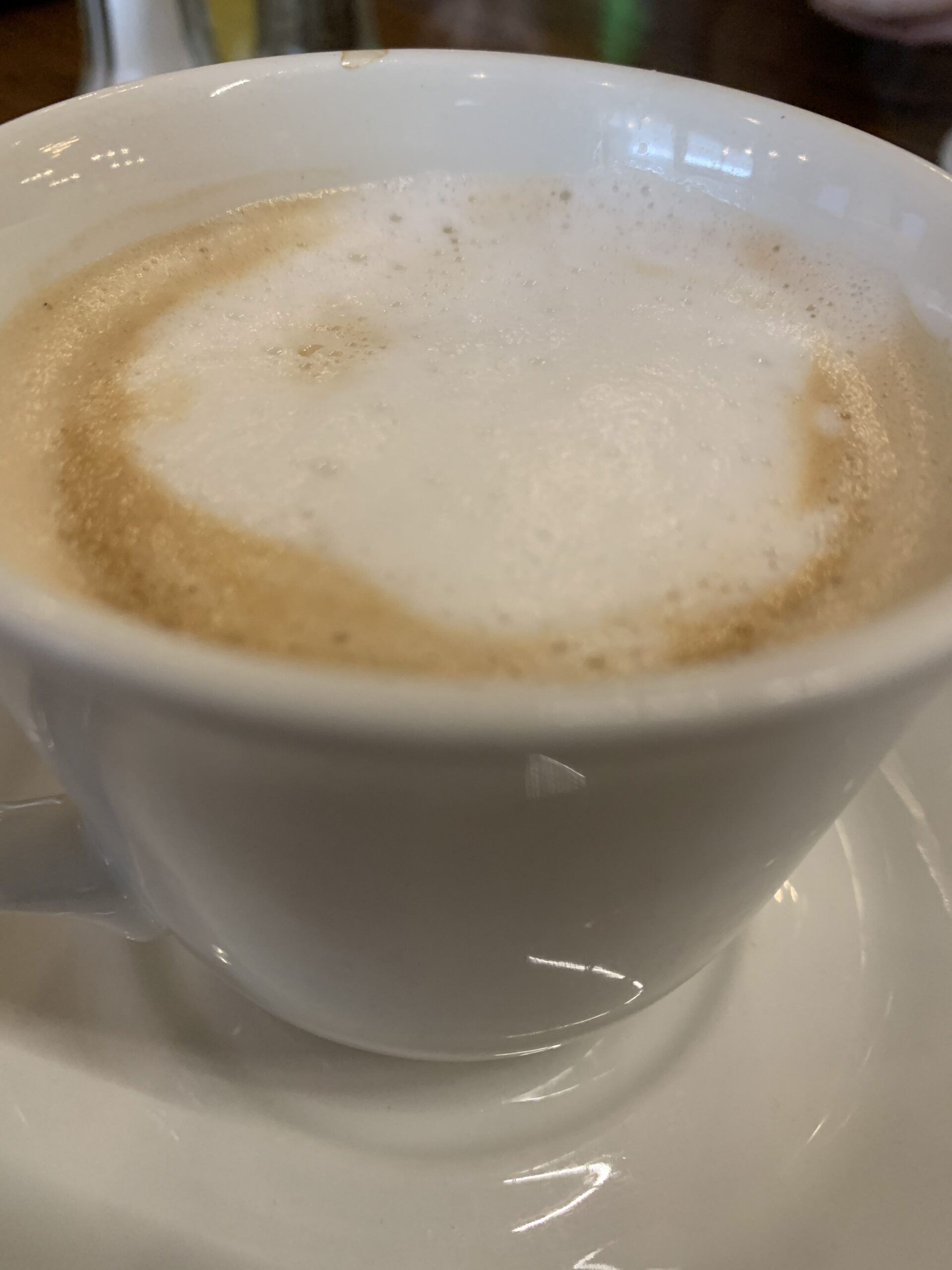 After breakfast, we headed back over to mini putt putt and it was SO MUCH FUN!!! The course was designed with such great detail and we all loved the experience. My family is SUPER competitive and so we play to win! 😉 At one hole, I thought I got it in and it bounced up. Everyone was laughing and that's what it's all about!! Of course, behind the scenes I was like this is war!! 😉 😉 We ended up playing again and again, I needed to up my game, right?! 😉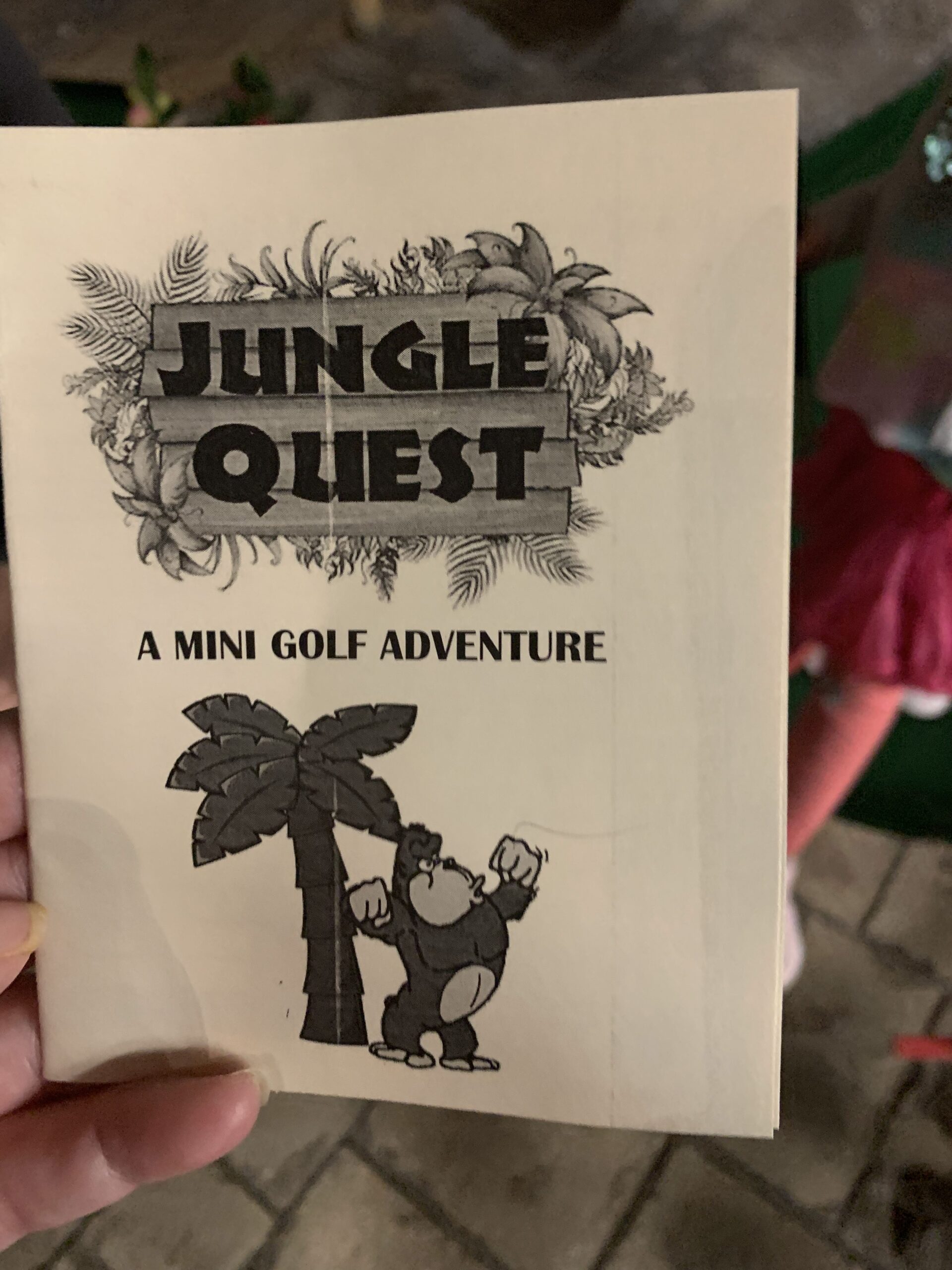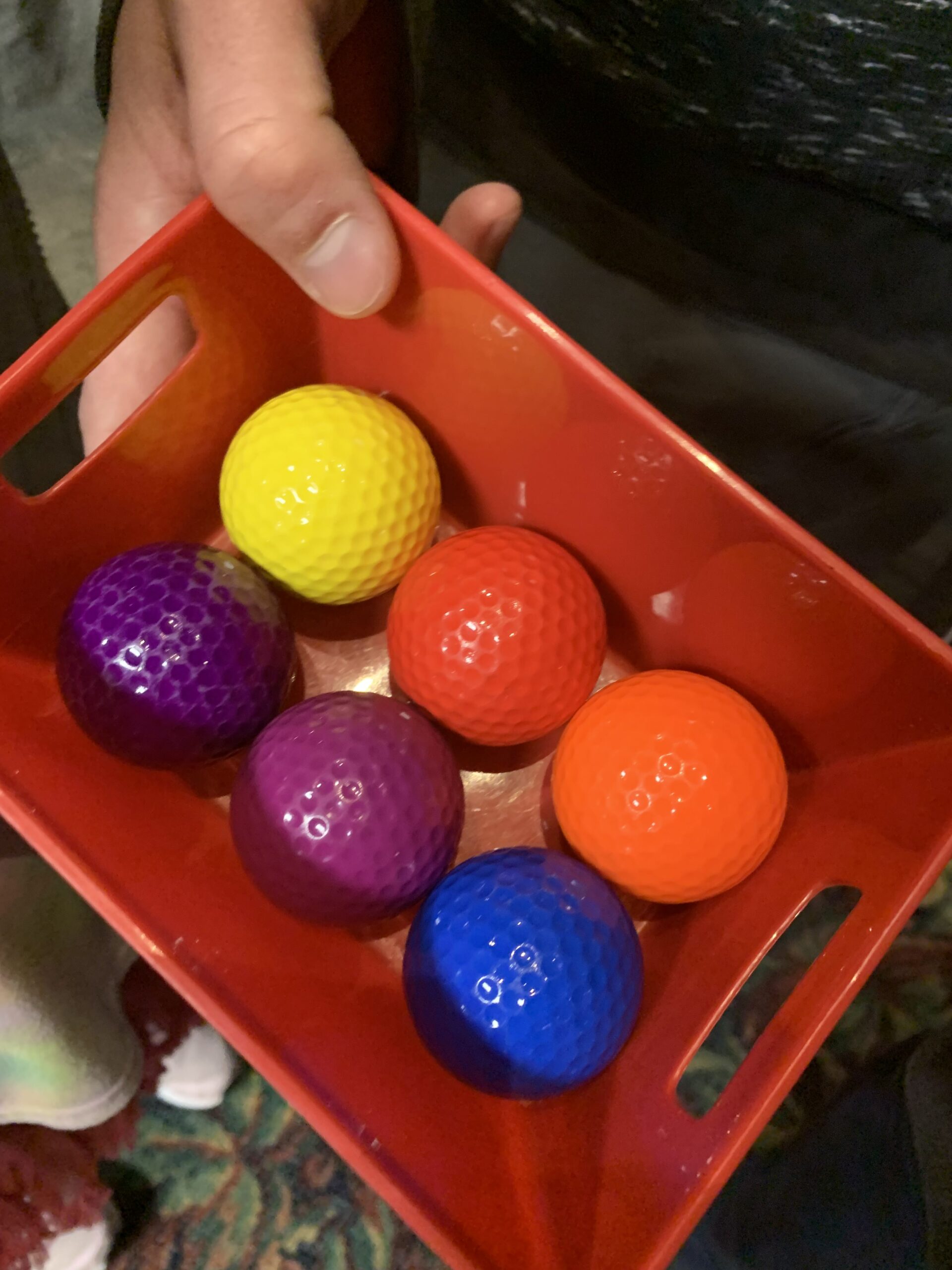 Zach (my eldest) ended up winning all the games!!!
We then headed over to their indoor pool, which was super fun!! They had this waterfall and we made a beeline for it!! We also had a really awesome time in the jacuzzi. They had physical distancing and were careful not to have too many people in the pool at one time.
We definitely worked up an appetite and headed to dinner and indulged! We had caesar salad to start, then I had a Vegetable Bhaji Wrap which was a: vegetable fritter wrapped in naan bread with pesto, roasted garlic vinaigrette, lettuce, tomatoes, chickpeas, cucumbers, almonds and feta. Are you hungry yet? 😉 It was sooooooooo good. Kevin ordered the Cedar Plank Salmon and enjoyed that dish as well! For dessert, I had to order the chocolate mousse cake again, it was THAT good!!! We also tried the pecan pie which was delish!!!
We ended off night one with an awesome movie experience (we do this whenever we celebrate a special occasion and/or go away!!). The kids really and I mean, REALLY look forward to this.
Day two involved another early wake up, thanks kids!! Then we headed to breakfast and had an Olympic challenge. Who could stack the milk/cream highest! It was in honour of the Olympics that was happening and we didn't even medal. 😉 😉
After that we ended up heading back to our room and packed up to leave. 🙁
That's a wrap on our two day summer adventure at Nottawasaga Inn Resort. We will miss you so much but we'll be back soon!!!
This summer, fall and winter, head on over to Nottawasaga Inn Resort for an amazing family vacation. I know you'll love it as much as we did!!!
XOXO
SZ
Book your stay HERE!
Disclaimer: Our trip was provided for this review. All comments, opinions and photos are strictly mine.