Hi MOMS,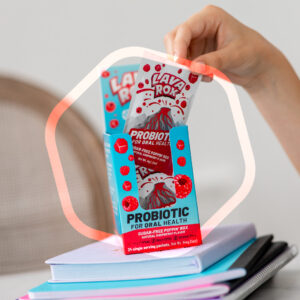 I was recently introduced to AOR (Advanced Orthomolecular Research) and their product called LavaRox. This is changing the supplement game for kids.
As a parent, you know that children are already at a higher risk of catching unwanted bugs. The development of your child's microflora begins at birth, impacting their immune system, digestive function, hormone function, even mood and cognition. Now, there is an easy and fun way to protect your child's immune and oral health! These candy-like granules with a fizzy sensation are just like you remember from childhood, and your kids will love them too.
Here's why LavaRox works:
Gluten free
Non-GMO
Vegetarian
Sugar Free
Two flavours: raspberry and cherry
No artificial flavours, colours or chemicals
Easy to open
Dissolves in your mouth
I guarantee your kids will TAKE THIS!! Gone are the days when forcing your kids to take their vitamins/probiotics caused you and them grief/stress. They will not only love it but they'll think it's a fun game to play. Whose LavaRox makes the louder crunching noises?!
We put LavaRox to the test and I'm so glad we did!
Here's my take:
Kevin got in on the action too:
The kids LOVED it too!!
Here's the thing, you know I ALWAYS tell it like it is and LavaRox is no exception. It truly is a probiotic game changer and now it's your turn to try it for 15% off using CODE: MARCH15!!! WOAH!!!! That's a HUGE deal!
US ranters click HERE:
Canadian ranters click HERE
Happy LavaRox shopping!!! Woohoo!!
xo
SZ
Disclaimer: Compensation and product was provided for this review. All comments, opinions, videos and photos are strictly mine.