Hi MOMS,
I recently had the BEST time shopping for the upcoming holiday season at Giant Tiger.
This review will go through my top picks and a little something extra!!
Arriving at the Giant Tiger (GT for short) location in Etobicoke, I was greeted by how welcoming the store was and I couldn't wait for my adventure to begin, in my search of the best deals!
I wanted to see what I could find for $25 or less and there was a TON of options.  Everywhere you turn, there's a new deal!
What I'm going to BUY from GT!!
My top 5 fav gift finds include:

PJ's: GT has thought of EVERYTHING. Their pyjama sets come already boxed and ready (they even include a built in card!) Note the price point: $21 for this set. It makes a perfect present for that special someone in your life or for that person you don't quite know what to buy them!
2.
Stocking stuffer gift ideas: So many of you asked for great stocking stuffer ideas and when I found these at Giant Tiger, I knew I had to have them!! How can you say no to cologne and perfume at the price point of: 2 for $10!!! You can get your school secretary that gift and your mailman. It's like bonus gifting and it's perfect for your wallet!! This is also a great gift idea for Hanukkah! We celebrate 8 days of gift giving (which can get quite pricey) that's another reason why I love GT, always thinking about the bottom line for Canadians!!
You can literally spend a day laughing at the funny merchandise that GT carries! The sock selection for both men and women alone made me laugh! Besides being hilarious, they also function as an awesome gift for that special "funny" person in your life or as an add-on to another gift that you found at GT. I should add the price is definitely not funny, it's so reasonable that you can even buy one for yourself (as I did) and one for a friend!!
3.
Official Licensed Merch at GT!!
I gotta say, I didn't expect to find so many official licensed products of my favourite brands. Frozen 2 is all the rage now (my kids loved it) and guess what? They sell a TON of Frozen inspired merchandise (t-shirts, socks, underwear, pj's, hats and the list goes on). They also have a vast array of sports products including Raptors and Toronto Maple Leaf gear. I was SUPER impressed with their Raptors merchandise specifically as there were assorted sizes and all at an amazing price! As illustrated above, you can get a Raptors T for less then $13 and a hat for $20!!! Such great deals!!!
4.
Kids Clothes on Clearance at GT!!!
The kids gear at GT is massive!! In the Etobicoke location, they had separate sections and the selection was endless. I honestly found so many items all at the sizing that I needed and for the best price. I scoured the aisles and spent extra time in the clearance section (my fav) and scored a pair of shoes for Benny for $7.50!!!!! Such a massive score!!
5.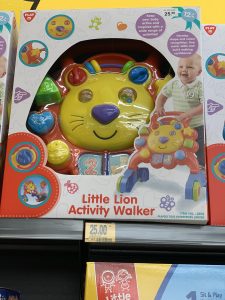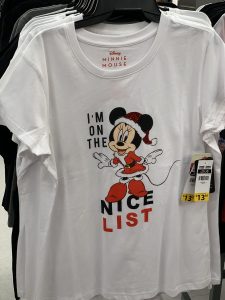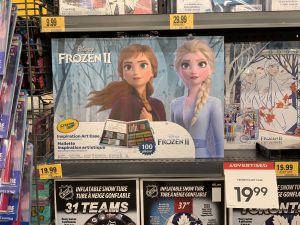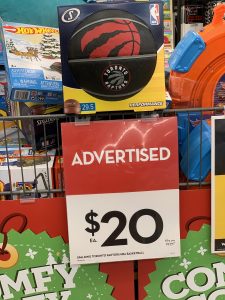 GT's line of toys and gift items are a perfect present for someone you care about! I loved the funny wine glasses, toys for kids and grown ups alike! The best part about shopping at GT is you can get all of your gift needs and so much more in store and online.
Here's the thing: GT's prices are always low!! They don't just set it low for you at the holidays, they want you to shop at their stores year round. This is why I'm a proud partner of GT and we love shopping there as a family!!
Check out my fun day shopping in-store on IGTV: HERE 
Go visit your local Giant Tiger store or shop online: https://www.gianttiger.com
Bonus: if you sign up for the GT email, you get a $5 coupon!!! Woohoo!!!
xo
SZ
Disclaimer: Compensation was provided for this review and other services. All comments, opinions, videos and photos are strictly mine.