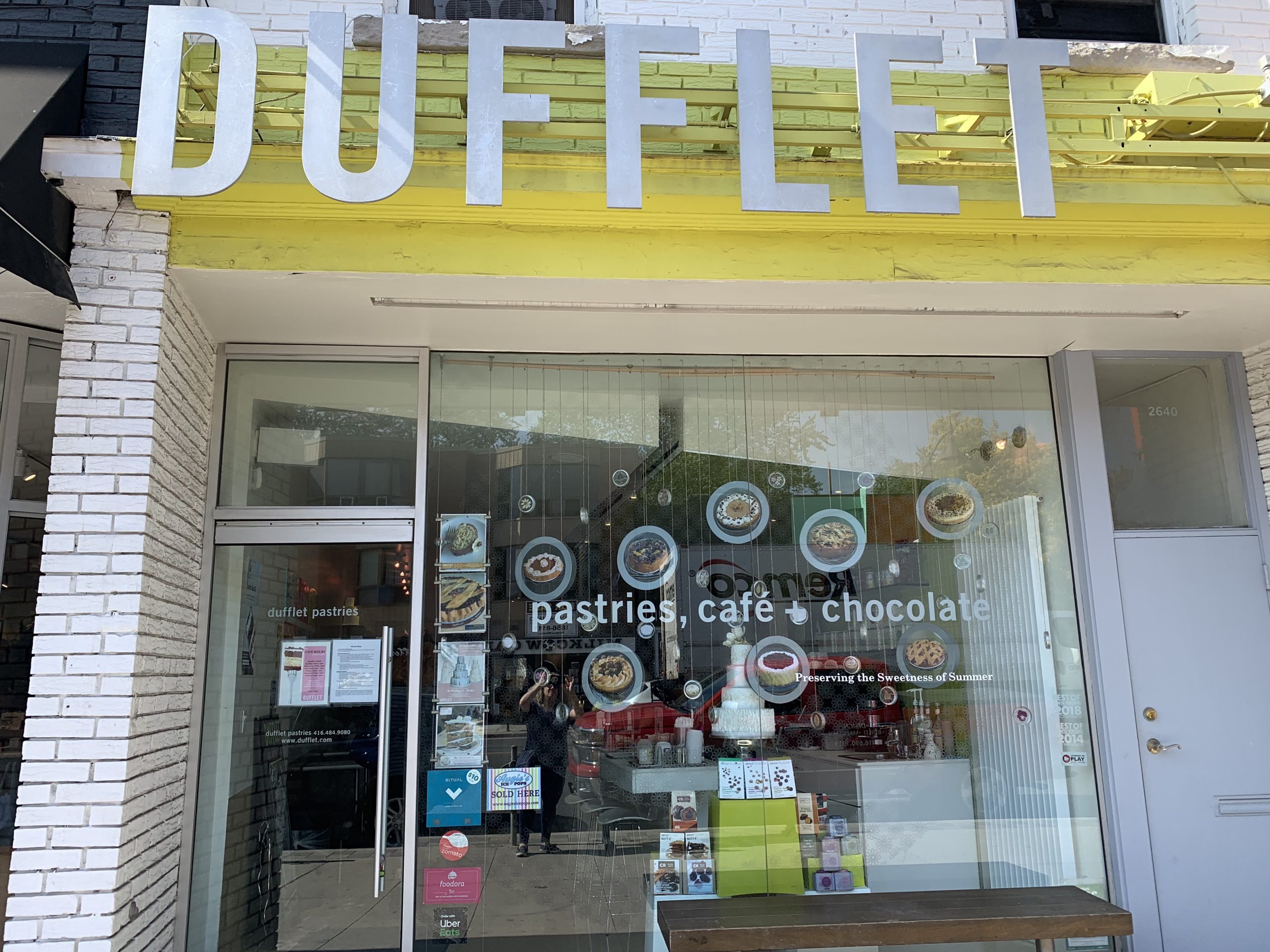 Hi MOMS,
I was so excited to write this review and let you know that I've partnered with a wonderful organization called, Eat to the Beat. They hold an annual event where 60 of the top female chefs in the city get together and cook up delicacies + yummy pastries all in the name of cancer fundraising and support. Backed by the Canadian Cancer Society, this event raises much needed funds for CCS peer support and patient experience programs for women impacted by breast cancer.
One of those incredible women that has generously offered her delicious goodies at the event is the one and only, Dufflet Rosenberg. Having personally experienced breast cancer in her family (her mother) she respects and understands the need for partnering to raise funds.
A true creative genius having started her business in 1975, she has made a name for herself as a leader in the cake and pastry industry. I sat down with Dufflet in her Yonge Street store to talk all things cake and charity.
I want to start off by saying that Dufflet is truly kind (and in this day and age, kindness matters). Not only does she support cancer research and various other charities but you can see that she lives, eats and breathes her work. When they reference a cake artist, look no further then Dufflet. She has transformed the idea of simple cakes into art. Each and every bite is better then the last and the proof is in the taste. Clean ingredients, lots of yummy butter, chocolate, cream and everything divine.
I asked Dufflet about her favourite cake that she makes and that she eats. She mentioned hazelnuts, meringue, caramel, cappuccino. I love that she is the visionary and the consumer at the same time. She prides herself on offering new items every month in her cafes. Part of her style is as she puts it: "Living in the moment." I appreciate that she is working diligently at honing her craft by providing new and interesting offerings to her customers.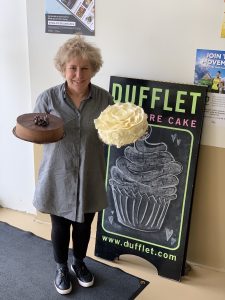 You'll find gluten free tarts, cakelets, macaroons, brownies and cupcakes at her cafes. She also carries a wide variety of cakes and treats at local stores.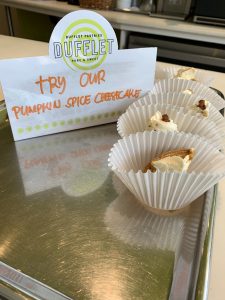 Lots of various options to tantalize every taste including plant based cakes coming soon!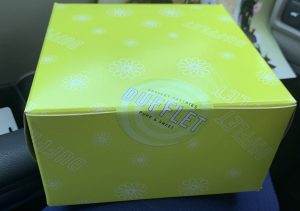 What are you waiting for, mamas?!! Run don't walk to one of Dufflets stores (see locations below) or pick up her goodies at your local market and try the deliciousness.
You're welcome! 😉
Don't miss Eat to the Beat happening October 22, 2019 from 7 – 10 pm at Roy Thompson Hall. Tickets can be purchased HERE!
xo
SZ
Dufflet has TWO locations:
DUFFLET DOWNTOWN
787 Queen Street West
Toronto, Ontario M6J 1G1
(416) 504-2870 retail@dufflet.com
DUFFLET UPTOWN
2638 Yonge Street
Toronto, Ontario M4P 2J5
(416) 484-9080 retail2@dufflet.com
Disclaimer: All comments, opinions and photos are strictly mine.