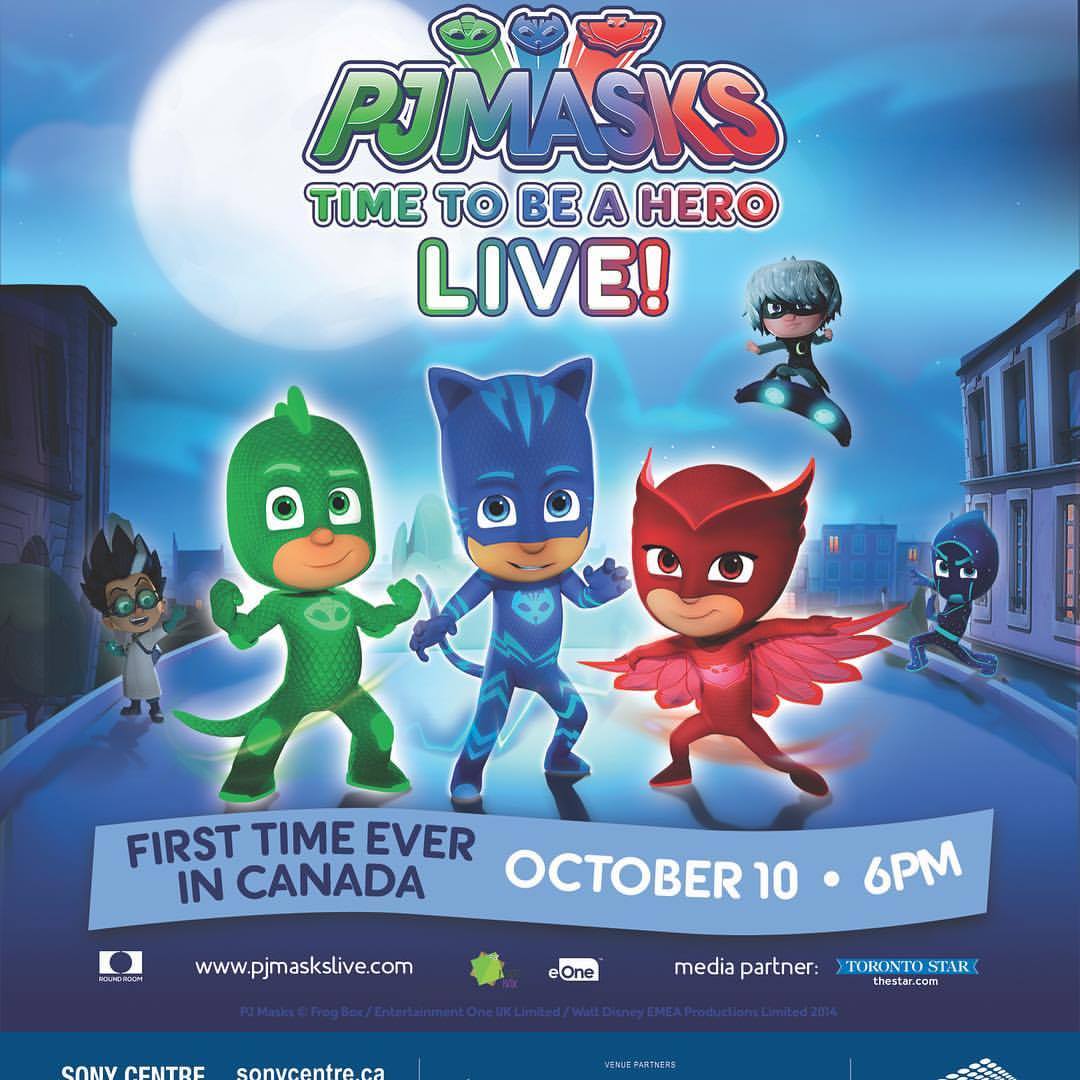 My review of PJ Masks LIVE – Time to Be a Hero:
My boys are HUGE fans of PJ Masks and they were BEYOND excited when I told them we were going. My eldest explains his LOVE of the show by saying, Catboy, Owlette and Gekko are him and his siblings.   I see we aren't the only ones who love them. At the show itself there were MANY kids dressed as their favourite characters.
I thought the show was perfect for kids. Fantastic props that appeared so real my kids mouths dropped (the car as a starting point). There was a ton of acrobatics from leaps, to the characters climbing on various apparatuses to flipping across the stage. This was coupled with music from the show itself and a vast array of bright colours and interactive staging. The kids were focused on the show and only when it was intermission time did my son get upset thinking the show was over.
I thought the production value was fantastic and the storyline is an important one in this day and age. Kindness and humility – helping one another (just as Catboy and Owlette "saved" Gekko). Teaching our kids to be thoughtful and productive members of society.
Overall, I recommend PJ Masks LIVE as a great show for children.
———————————————————————————————————–
To request a review of your service/product/production/organization, contact us at: sandra@momrant.com for further details.