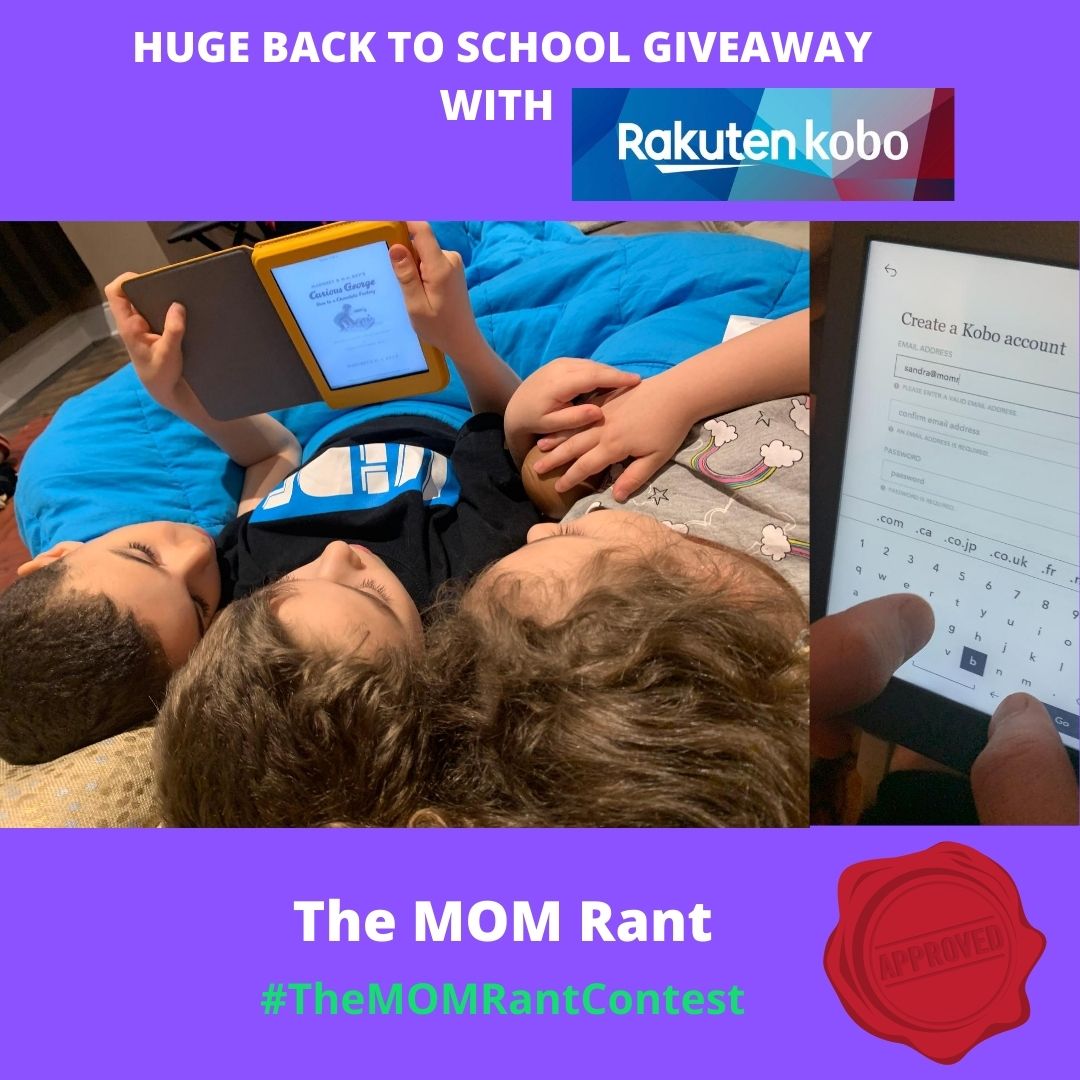 Hi MOMS,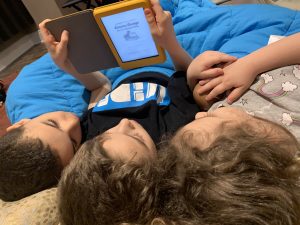 Y'all know that I love to read. I've been an avid reader since my teens and this continued throughout my academic career.
I've read some incredible books in my time and I'm so excited to be partnering up with Rakuten Kobo to bring you the ultimate in reading!!
I recently had the pleasure of trying out the Kobo Nia and I'm obsessed!!! It's small enough that you can carry it in your bag/purse yet mighty enough to store up to 6000 eBooks with 8GB of storage!!!! Now that's a collection I can get behind!!
The other features of the Kobo Nia that really stand out is its ability to provide glare-free reading!! It has a 6″ touchscreen and best of all, the Nia has a long battery life (a single charge can last for weeks!!)
They also have a colourful assortment of sleepcovers that'll keep your NIA fresh and new, see HERE!
Introducing Kobo Plus which is the all-you-can-read eBook subscription service!!! Now you can read at home or on-the-go, easily and affordably. Kobo Plus is ONLY $9.99 and get this: you can have your first month absolutely FREE!!!!! Plus the Kobo eBookstore is open 24/7!! SIGN UP FOR FREE HERE!
They have HUNDREDS of THOUSANDS of titles in their subscription catalogue (and all AD FREE) with categories including:
Fiction & Literature

Romance (more on this later! ;))

Nonfiction/Fiction

Mystery & Suspense

Kids (All 3 were hooked!)

Science Fiction & Fantasy (Kevin's fav!!)

Biography & Memoir

Business & Finance

Comics & Graphic Novels
Within the above headings, there's a bunch of sub-categories, for example, under the KIDS category:
Animals

Comics, Graphic Novels & Manga

Fiction

Knock knock, Who's Funny?

Natural World

People and Places

Teen (over 29,000 titles!!)
There's literally a book for everyone! 
EASY to download

EASY to navigate

EASY to read

EASY to get hooked
It took us a total of 2 min from turning on the device to downloading our first eBook. Super convenient and easy to use!
Our personal experiences with the Kobo Nia to follow:
I kept catching Kevin "hiding in his office" with the Kobo Nia and totally engrossed in his read.
Kevin's experience with the Kobo Nia
Side note: when I first met Kevin (at a local coffee shop) I walked in and found him reading. I knew it was going to be a good match from that moment (well, it did take me a few years to figure it out but it was cute! ;)) He was always a big Sci-Fi fan and full disclosure: I've never been. That never stopped Kevin from giving me a full rundown about the story (characters, plot, any twists). It was like a full on bonding experience (one way of course! ;)) Some of Kevin's top sci-fi favourites include:
The list is LONG and if you ask him, he would have a whole (and long! ;)) story for you!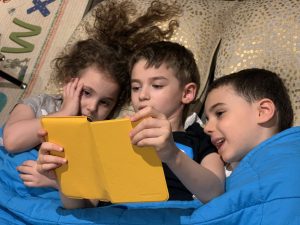 The kids saw Kevin reading from the Kobo Nia and were fighting over who would get the device first! Since the Kobo Nia is small and portable and kinda looks like an iPad they were all over it!! Note: Parental supervision advised.
Overall, they're loving how easy it is to read with the Nia and Zach has been acting as the storyteller while Benny and Zoë have been following along with much admiration. It's actually a first time in a while that they're getting along!!! BIG MOM WIN!!
I'm also hearing "can we bring this to school?" over and over again! Definitely a win-win in my house and I promise it'll be a hit among your family too!!
The kids favourite titles include: 
I Don't Want to Eat Bugs, find it on Kobo Plus, HERE!
Curious George Plays Mini Golf, on Kobo Plus, HERE!
Zoey and Sassafras, Caterflies and Ice, also on Kobo Plus, HERE!
As an avid reader, I was excited to try out the Rakuten Kobo Nia technology and as I've said above, I was SUPER excited about it! See this video below to see my exact thoughts:
I take my reading seriously and y'all know I don't joke about the things I love. I'm obsessed with romance novels (specifically Erotica). I can't help it. It's my escape from mommyhood. Just to show you how large their Romance collection is at Kobo Plus, there are over 92,000 titles!!!!! Wowszas!! That'll keep me plenty entertained in the evenings! 😉 😉
Speaking of reading at night, the Kobo Nia has an amazing ComfortLight that allows you to read at bedtime without bothering the sleeping log next to you (hello, Kevin! ;))
My fav list is long but here are my top 2:
I give the Kobo Nia 5 stars for usability, ease and functionality. I also really love the Kobo Plus and you can't beat the first month free offer!!!
Try it for yourself, you'll be so glad you did.
xo
SZ
Disclaimer: I received compensation, products and the Kobo Plus subscription for this review. All comments, opinions, videos and photos are strictly mine.