Welcome to The MOM Rant Holiday Gift Guide!
I'm so thrilled to be bringing you The MOM Rant Holiday Gift Guide filled with the TOP brands who deliver the BEST in experiences/services and produce the HIGHEST quality products! You'll find a range of businesses that cater to you and your family. I've hand picked these businesses because they CARE about MOMS and VALUE their experiences and specifically CREATE products and services that MOMS NEED and WANT!
Many of the brands listed below have included exclusive discounts for our community so jump on it because at these savings, it won't last long!!
Stay tuned for incredible contests from some of the brands found below, just in time for the holiday season! Keep in the know by subscribing to our newsletter and find out FIRST about upcoming contests/giveaways + exclusive discounts. SIGN UP HERE to earn EXTRA ballots!!
LEGOLAND® Discovery Centre Toronto is the ultimate indoor LEGO® playground attraction that gives children and their families the opportunity to play and learn together in a LEGO® world!
With The LEGO Movie 2 releasing in February, there is no shortage of exclusive events and LEGO-themed fun to be had in 2019!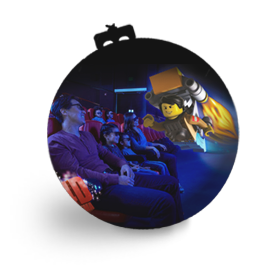 The Ultimate Annual Pass offers a year of LEGO family fun with 365-day admission, retail and café discounts, and exclusive event access.
ONE lucky ranter will WIN a family four pack of ANNUAL PASSES!!! VALUE of: $240!! Stay tuned!!
Purchase annual passes HERE! 
Use promo code: 'MOMRANT18' for 25% off standard admission until Dec 31, 2018
---
Civic Theatres Toronto is presenting numerous performances that are fun for the whole family as a part of their 2018-2019 season!
Direct from Elcho Island, Australia, Djuki Mala will perform a high-energy and stunning fusion of traditional Indigenous culture, contemporary dance and storytelling at the St. Lawrence Centre for the Performing Arts February 1-3. If there's one show this year that is guaranteed to leave you feeling genuinely happy, then Djuki Mala it is!
Shortly thereafter, Cirque Éloize returns to Toronto with their new circus-arts production, HOTEL February 6-16 at the St. Lawrence Centre. Acrobatics, theatre, dance and live music, will draw spectators into the colourful, timeless world of HOTEL.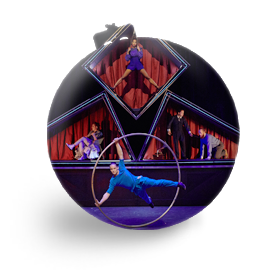 Then, bring your proton pack to the Sony Centre on June 8 and experience the thrill of seeing Ghostbusters in Concert while celebrating the 35th anniversary of the sci-fi comedy classic. (Presented with Attila Glatz Concert Productions).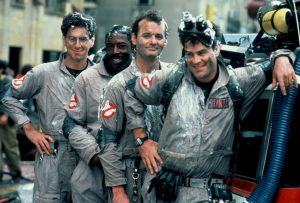 Don't miss the opportunity to give the gift of live entertainment this holiday season.
Grab your tickets HERE! 
---
Bravo Academy for the Performing Arts offers high quality and innovative performing arts training for students of all ages and all skill levels in Toronto, Ontario. We love music, theatre, and performance, and are committed to providing you a learning environment to help you develop your skills and share our love of the arts with YOU!


If you have always wondered what it would feel like for your child to be in a musical, then Bravo Academy's Summer Music Theatre Camp for ages 7-12 is the perfect camp for them! They'll have fun learning and performing in a musical complete with rehearsals staging the scenes, learning dance choreography and creating set pieces and props. Whether your child is an experienced musical theatre performer, or simply trying it for the first time, this music theatre camp is a fun and exciting way to spend the summer!
Click HERE to check out our amazing classes, birthday parties + so much more!!
ONE lucky ranter will WIN a TWO-WEEK SESSION at our 2019 SUMMER MUSIC THEATRE CAMP, LEASIDE LOCATION ONLY!!! VALUE of: $650!! Stay tuned!!
---
Ride the rails with York-Durham Heritage Railway, the only historic tourist railway in the GTA. Enjoy a historic train ride seated in one of our heated/air-conditioned heritage coaches from the 1950's while enjoying family-friendly on-board entertainment. 
Trains run every Sunday from the first weekend in June until the end of October. In addition to the regular Sunday rides, we offer a number of themed train trips including our popular Day Out With Thomas, Halloween and Santa Trains.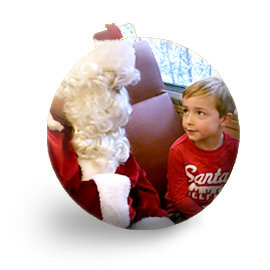 To find out more, click HERE!  [email protected] / 905-852-3696
---
Maria Velve is a certified make-up artist and green beauty expert on a mission to: 
a) Connect you with clean and effective products made right here in Canada and
b) Teach you how to use them in a way that makes you feel fresh, confident and – most importantly – like yourself!
She does this through makeup consultations, lessons and application in Toronto (and beyond) and has a curated online shop. Find out more about Maria HERE!
For the month of December and January, MOM Rant members get 15% off services and 20% off products in the online store! USE Promo Code: momrantgreenbeauty
*** To book services with your discount code, please contact Maria directly via email: [email protected]! You can also book a free virtual consultation with Maria prior to your appointment, so she can better understand your needs.  
All the products Maria uses, recommends and sells are made in Canada from natural (and often local) ingredients – some using recipes passed down through generations. Maria recommends only those that she has thoroughly researched, tested and fallen in love with.
ONE lucky ranter will WIN a GREEN MAKE UP APPLICATION!! A Value of $130!! Stay tuned!! 
---
HealthCasa is a new online platform that allows you to instantly book an appointment with a fully registered Chiropodist or Podiatrist in the comfort and convenience of your home. So, if you have any kind of foot pain, or need custom orthotics or other podiatry services, let HealthCasa come to YOU!
As MOMS, we're on our feet A LOT, isn't time we started paying them a little more attention?
No traffic, no waiting rooms, no delays. We bring our mobile foot clinic to you. #easywithHC
Book HERE! 
We all love shoes, and once you get a pair of HealthCasa orthotics, you'll want a pair in ALL your shoes! Get your 2nd pair of orthotics for only $150.
Offer valid until March 1st, 2019
---
Do you need 24 hour, 7 days a week remote, on-site or emergency computer technical support for your business?
 
Did you drop your laptop? Are you unable to locate your critical files or did your server or network crash and none of your employees can work?
 
Do you want a reliable cloud backup solution for your critical files in case of catastrophe but don't know where to start?
 
Do you need a mobile friendly, responsive app or website in a hurry?
 
Is your website or computer infected with pop-ups or viruses?
 
Would you like to collaborate more with your staff by using Office 365 in the Cloud instead of running an email server on-site?
 
Would you like to harvest more clients quickly & affordably using Google Ads (AdWords)?
 
We are experts in everything IT and web development for the last 20 years.
 
To find out about our services, click HERE!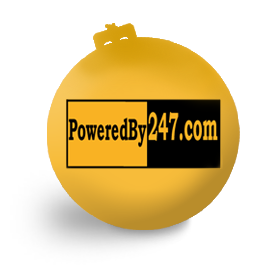 Receive 10% off by using the code: MOMRANT. Limited time only until December 31st, 2018. Contact: 416 247 8324.
 
---
Mabel's Labels
Created by 4 moms looking for a solution for misplaced items, Mabel's Labels are personalized, durable and waterproof labels for all of the stuff your kids lose.
Design yours and stick them on water bottles, clothing tags, lunch gear and more.
Plus, check out their adorable Stocking Stuffers, Gifts Tags & Holiday Items.
Use code MOMRANT for 10% off all label products! Find the deal HERE!! Valid until Dec 31, 2018 (cannot be combined with any boxing day deals).
---
Ballarini Cookware, the leading aluminum cookware brand founded in Lombardy, Italy in 1889, is ZWILLING J.A. Henckels' latest addition to its prestigious family of brands. Offering a wide range of high-quality aluminum cookware at an exceptional price. Made in the culinary epicenter of Europe, Ballarini's products have been tested and recommended by some of the top kitchens in Italy.
BALLARINI Bologna 2 Pc Non-Stick Frypan Set – 9.5" and 11"
Features:
• Made in Italy
• Scratch-resistant non-stick Granitium coating
• Energy saving Thermopoint heat indicator
• Healthy frying with little oil or fat
• Strong cold forged aluminium construction
• Oven-proof up to 160°C
• Suitable for all types of hob, including induction
Purchase a BALLARINI Bologna 2 Pc Non-Stick Frypan Set HERE! 
BALLARINI Pasta Gift set with 9.5″ Non-Stick Pan and Spaghetti Spoon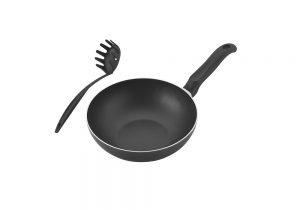 Features and Benefits:
• Made in Italy
• Triple Nonstick Coating Interior
• Bakelite Welded Handle
• Includes Spaghetti Spoon
Price: $90 – Buy it HERE!
BALLARINI 11" Griddle Pan Gift Set with Turner

Features and Benefits:
• Made in Italy
• Triple Nonstick Coating Interior
• Bakelite Welded Handle
• Includes Slotted Turner
Price $95 – Buy it HERE! 
ONE lucky ranter will WIN a BALLARINI Bologna 2 Pc Non-Stick Frypan Set valued at $185!! Stay tuned!!
---
Bab & Tot has all the essentials for both happy parents and children. While we focus on children's core development and coordination with bouncing fun on our infamous Hoppers we also keep story time in mind with our charming Tulio Dream Light characters. As every child has their own little growing personalities our variety of both Hopper and Tulio Dream Light characters will suit each one perfectly.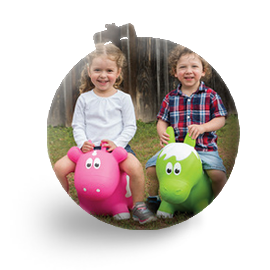 Whether you're looking to cozy up inside or venture out for some winter fun, we have you covered. Stay cozy with our beautiful Bundle Blankets either inside or out! And of course stay safe when you're out enjoying this winter season with our Buggy Brites!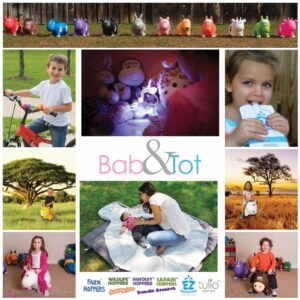 Visit Bab&Tot's website HERE and save 20% when you use the code 'MOMRANT20' until December 21st, 2018
---
**For any further information about this guide or to collaborate with The MOM Rant: [email protected]**
Join our Facebook group, The MOM Rant HERE!
Follow us on Instagram HERE! 
Sign up for our Newsletter HERE! 
Wishing you and yours a very happy and healthy holiday season!!
xo
SZ