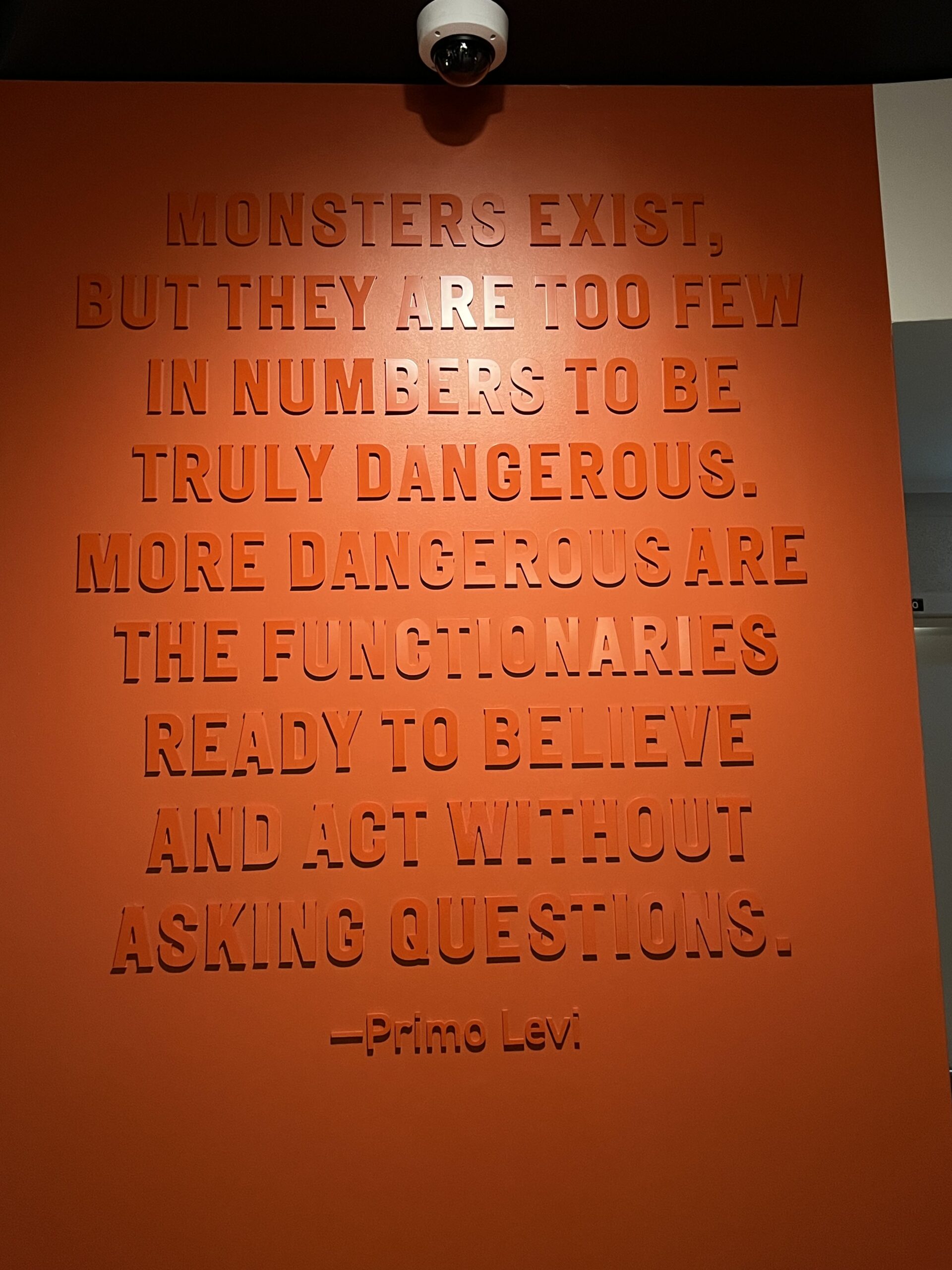 For anyone thinking about visiting The Toronto Holocaust Museum:
You MUST go!!
Jews and non Jews should go.
I was there last night for a media preview and I was blown away by the immersive experience.
It's starts off with explaining what the Holocaust was to why does it matter and then countless areas to learn about the history of persecution, naming perpetrators, seeing the lived experiences of all (including women and children). So many survivor stories and really so much more.
We also met holocaust survivor, Nate Leipciger, who is featured in the museum. You'll see other stories of survival in there.
I was especially emotional when I read about the Budapest ghetto (both sides of my family were holocaust survivors).
Here's some photos and videos from the museum, you have to go visit!!!
Check out more from my visit HERE!
You can visit The Toronto Holocaust Museum at 4588 Bathurst Street, Sherman Campus.
Open Mon-Thurs and Sunday. Closed Friday and Saturday.
$18 for adults and $12 for Seniors (65+)
Complimentary entry to the museum is given to those who fall within the following categories:
Holocaust survivors
Veterans
Indigenous Peoples
Current Teachers and Educators (with OCT or School ID)
University and College Students (with Student ID)
Global Museum Volunteers  (with Volunteer ID)
Youth, Teens and Young Adults (25 and under)
Caregivers accompanying a person with disabilities
Members of the Canadian Museums Association (CMA)
Members of International Council of Museums (ICOM)
*There's also complimentary admission the 3rd Wednesday of every month from 4:00 pm -8:00 pm)*
I wrote this piece as a grandchild of holocaust survivors:
RANT: I'm a grandchild of holocaust survivors, 6 million others weren't that lucky…
✡️Just because they were Jewish.
My grandparents were forced into work camps under horrific conditions.
✡️Just because they were Jewish.
As children they were beaten and brutalized while using their tiny fingers to make and detonate bombs. 💣
✡️Just because they were Jewish.
The details were etched into their minds just like the numbers tattooed on their tiny arms.
✡️Just because they were Jewish.
They had 1 tiny piece of bread a day (if that) that they SHARED with others and black water to drink. They were starving, sick and dying.
✡️Just because they were Jewish.
Once they were liberated 78 years ago in Auschwitz-Birkenau, my grandparents were faced with NEW health challenges including Typhoid Fever (among other major things) as a result of the lack of food, santization practices and all around in-humane "living" they experienced.
✡️Just because they were Jewish.
I will NEVER forget the atrocities committed and vow to continue to SHARE with my kids, friends and followers so that IT NEVER HAPPENS AGAIN.
#WeRemember
#Auschwitz78
#NeverAgain